One of the most common water damage problems in commercial and residential buildings come from Balconies. The following information is designed for practical advice in three situations: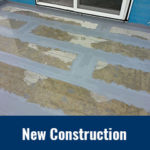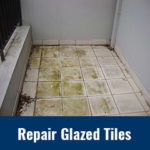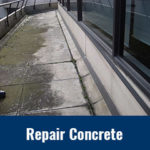 NEW CONSTRUCTION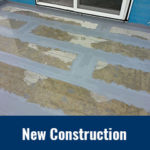 Building code compliance refers to the National Construction Code (NCC) objectives with either Deemed-to-Satisfy Solutions (Australian Standard AS4654.2) or a Performance Solution authorized by the Registered Building Surveyor (under State legislation).
The substrate condition is vital to the waterproofing detail applications. The two most typical construction types are: Slab construction and Wooden Frame construction. Most waterproofing systems are required to be installed under tiles or a final decorative surface. As such, it is vital to ensure the detailing work is done accurately, the products are fully cured and checked for compliance prior another trade working on the surface. The major causes for balcony waterproofing failure is choice of suitable materials and rushing the job.
Key Products:
Polycloth – reinforcing fabric
Fibreglass Matting
Reference information:
BALCONY INSTRUCTIONS – Waterproofing Under Tiles
REMEDIAL – REPAIR GLAZED TILES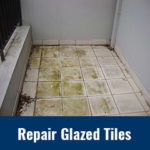 Remedial waterproofing works for balconies are intended to meet the objectives of the NCC however these works carry a shared risk for both the property owner and the contractor. In many cases it can be imposable to guarantee the condition of the substrate and the exact cause of the  waterproofing failure, there are two primary remedies. The first, is to pull up the tiles and screed to address weakness in the base structure, then restart the waterproofing process. The second, is to assume the structure is sound (Risk assessment), utilising the existing tiles as part of the substrate, waterproof over the top of the tiles. As with all balcony repair jobs, particular attention is required in protecting wall/floor joints, drains, balustrade, water exit points, hobs, sheet joints and movement joints.
Key Products:
Polycloth – reinforcing fabric
Fibreglass Matting
Reference information:
BALCONY INSTRUCTIONS – Remedial Waterproofing Over Tiles
Waterproofing Balconies.pdf
Repairing a Residential Leaking Balcony.pdf
REPAIR CONCRETE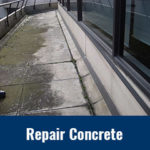 Concrete slabs and pavers often experience problems after building movement. Damaged or deeply broken concrete needs to be repaired prior to waterproofing. Whilst it is possible to treat the concrete with a transparent treatment to maintain the same look, from a waterproofing perspective a more durable result will be achieved using a membrane system with a trafficable reinforcing material.
Key Products:
Polycloth – reinforcing fabric
Fibreglass Matting
Reference information: