Building Repairs – Remedial Works
Remedial works can be complicated as we are often dealing with a building which has failed or requires maintenance, thus not in original condition. In our industry most problems are:
A common miss-understanding is the expectation that remedial works will be "as new" with implied full guarantee. This is not the case. The National Construction Code (NCC) provides the guidelines to the objectives and performance requirements, usually referring to an Australian Standard for the works compliance. The most common references: AS3500.3 – Storm water Drainage; AS4654.2 – External Waterproofing; AS3740 – Internal Wet Areas
In Victoria, legislation is covered under Building Act 1993 and Building Regulations 2018. Remedial and maintenance works relating to most small projects do not require Building Permits covered under Schedule 3 – Exemptions, from the Building Regulations 2018, clause 3. Major works are likely to require a Building Permit.
SUBSTRATE CORRECTION
Remedial work often requires correction of various substrate conditions either as maintenance or part of the process of managing the water problems. Below are some examples.
Concrete Crack Injection
When the building has been stressed deep concrete cracks can be a concern for the long term structural strength. Remedial action can offset a significant structural expense. High pressure or low pressure epoxy resin injected into the crack areas can correct the existing weakness in the concrete.
Key Products:
Crack Repair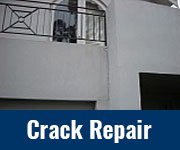 There are many types of crack repairs, some decorative and others structural caused by building movement, poor installation or degradation. Concrete, masonry or timber defects can be addressed with many products.
Key Products:
Lintel Repair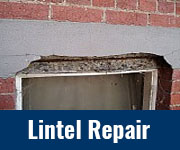 When surface cracks appear in lintels, most likely water has penetrated the concrete getting to the metal reinforcing, resulting in rust which expands and opens the concrete. Obviously if the rust continues it 'explodes' the concrete. Treatment is a bid like surgery, remove the damaged concrete around the reinforcing, treat the metal to limit further rust, then re-constitute the lintel. The process will vary depending on water present and the depth of damage to the lintel.
Key Products:
Reference information:
LINTELS – Restoring damaged Lintels 2019
Surface Preparation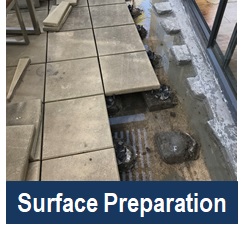 This topic covers many options, however, the most common issues relate to preparing the surface to accept a new application process, plus designing the surface to shed water by increasing the fall
Key Products:
Microl Solvent Primer
Mapei Prep 'n Prime
CTA Eco Screed
Reference information:
WATER MANAGEMENT OR WATERPROOFING CORRECTION
Remedial works may not fix the underlying building problems, as such, the remedial strategy may focus on managing the water problems. Below are some examples of strategy techniques to consider.
Fluid Injection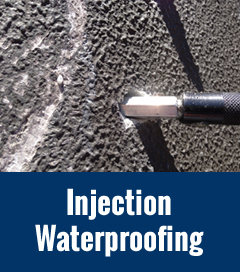 Injection waterproofing methods are used exclusively for remedial works when the building is experiencing failure. Injection methods involve low-pressure applications and high-pressure injection.
More extreme water damage failures require the high-pressure injection of waterproofing polyurethanes via installed packers. There are two types of products: hydrophobic and hydrophilic.
Hydrophobic products don't like water and push the water away during the reaction. These products expand rapidly (by up to 2,000%) and cure to a rigid foam.
Hydrophilic products require the presence of water for the process to work. These products are ideal for stopping water leaks in small cracks. They form a tight flexible seal that will expand and contract as pressure and temperature changes.
Key Products:
Reference information:
Damp Coursing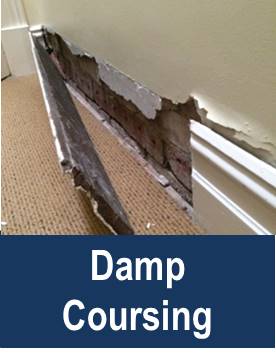 Remedial installation of a new damp course is often required in older brick constructed buildings. The original damp course system protecting the rising damp from below ground or footing areas has been compromised. Typically, over time the soil level has risen past the original damp course or sub floor ventilation has been compromised which has resulted in moisture 'wicking' up the brick work. Part of the remedial works is to install a new damp course.
Key Products:
Reference information:
Sub Floor Ventilation Guidelines
Additional Storm Water Strategies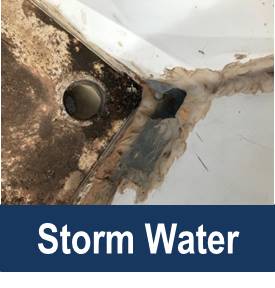 Remedial works with buildings that have inadequate capacity to shed water often require adaption to the existing plumbing facilities. Modern buildings are required to comply with AS3500.3, however some older existing buildings have inherent problems.
Reference information:
Flashings Reference Drawings
Negative Barrier Protection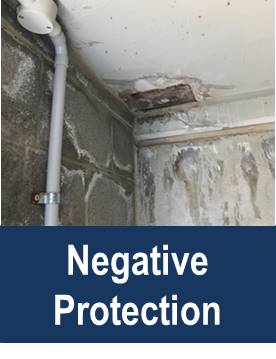 Remedial works from the negative side usually arise from building movement or failure of positive membrane protection, structural joint or drainage breaches. Negative strategies are always a compromise which essentially block the water at the negative surface of the substrate
Key Products:
Reference information:
Positive Membrane Protection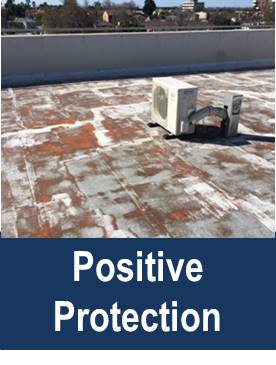 Remedial waterproofing needs to cater for the condition of the substrate and design strategy of the situation at hand. Applications need to cater for the principles covered under AS4654.2 and AS3740, in particular corner joints and penetrations. Choice of product should be married to site conditions.
Key Products:
Reference information:
Article – Planter Box Remedial Works
Article – Mould in bathrooms
BALCONIES – Water damage, Repairs and Waterproofing Download this file